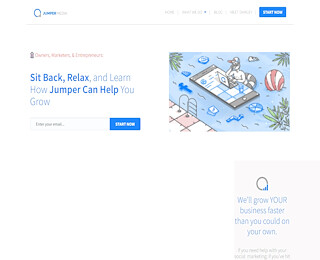 Instagram bot 
Building and engaging a large following on Instagram is not an easy task. Unless you have nothing else to do, liking or replying every comment on your post while trying to follow relevant pages is almost impossible to manage. In a bid to keep up with the daunting task, more people are turning to Instagram bots and other automation tools to help them keep their audience engaged. If you've been wondering if Instagram automation is the way to go for your business page, this guide will answer your questions.
What are Instagram bots?
Instagram bots are automated tools designed to perform 'routine' tasks such as liking, following other accounts, and commenting. These are actions that people who wish to or who already have a growing following on Instagram must do to keep their audience engaged. The problem is that these seemingly routine could take too much time. With Instagram auto commenter tools and bots, you only have to plug in certain parameters, and they'll do the work for you.
What are the benefits of using Instagram bots?
If you've ever been fed up with commenting to the point of typing 'how to auto-comment on other posts on Instagram' on your search engine, you might need to consider an Instagram bot. Below are some of the benefits you enjoy from using an Instagram bot:
Engage with followers and build your brand without stress
Save time with speedy and efficient commenting and liking
Based on the information you feed the bot, it can help you search for Instagram users that want to interact with you
Bots can help you follow related account and follow back other people that follow you
What are some tips for setting up an Instagram bot?
Before auto comment bots for Instagram can achieve the desired goals, it would be best if you first put certain things in place on your account. Here are a few things you need to do before setting up an Instagram bot:
Develop the right content: Instagram bots do not develop content. The challenging task of coming up with content capable of driving engagement still falls on your shoulders. Your bot will have nothing to do if you cannot consistently post content that will enhance your audience's interactions.
Research your hashtags: Before you can successfully set up your bot, you'll need to know the hashtags frequently used by your potential audience. Most bots feed on these hashtags, and the more you know about them, the more effective your bot is likely to be.
Are Instagram bots good for me?
Ultimately, the answer to this question will depend on the context. While some business accounts can benefit greatly from using Instagram bots, others may not. If you do not correctly set up your bot, it could even lead to a decrease in engagement and disrupt all the work you've put into setting up your account.
In summary, we'll advise consulting with expert Instagram marketers before deciding whether to use an Instagram bot for your account or not. The professionals at Jumper Media can advise if the bot is right for you and help you set up the bot effectively. To get started, meet our super-cool bot, Shirley, and get a walkthrough.